BENEFITS OF SOLAR FOR YOU

Save Money

Secure your cost of power generation for the next 25 years, protect yourself against extremely high Kenya power rates, the expected increases and inflation. Enjoy a reduction in your operating costs and improve your cash flows as soon as you go solar!

Reliable Storage

Always have continuous power 24 hours a day, never worry about a blackout again! Our precise storage design together with using only the best storage technologies ensure you have solar power stored for at least 24 hours of use.

Reliable Power

Always have power with solar energy, even when the sun is not shining! Our system designs ensure that your operations continuously have power from solar, the grid, and generators seamlessly by fully integrating all sources of power into the system.

Energy Independence
Generating your own power gives you independence from the utility, protects you from future price increases, and allows you to manage and control your own consumption. It is an unlimited source!

Monitor 24/7

See your own power consumption and system performance in real time – collect and record your own production and consumption data, manage operations efficiently, and know how much money solar is saving you. We monitor the system 24/7, providing customer service and maintenance support throughout the system life.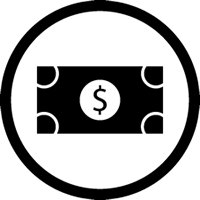 Financing
Tailored financing options will be modeled and structured for your requirements. Our detailed system proposals outline what financing could be available for your project.

Be Green
Operate in a environmentally conscious way – reduce your carbon footprint, generate power all day from a clean renewable source of energy – the sun! Run your property on solar power to make a difference in the fight against climate change.

Great Investment
Solar is a long term investment, it has a very attractive NPV and IRR, hence making it a smart investment for your future. Enjoy a ROI of between 20%-40%. It is one of the few for sure investments.

Increase Efficiency
Stay competitive by reducing operational costs. Solar power can be generated at as low as 6/= per kWh compared to 15-21/= from KPLC and 35-40/= per kWh from generators (LCOE). Whether you are on or off grid, reduce your pumping bills by up to 95%.
1

Analysis
Customer Focused approach ensuring optimal system design
We analyse your energy consumption patterns, equipment, battery storage & financing requirements
Tests are performed and data is measured using our advanced tools
2

Engineering+Financing
Optimal custom systems are designed with our sophisticated software's and algorithms
We provide detailed designs and engineering reports including financial modelling and structuring
Our Engineering partners (H Young, Schneider, Waaree & MIT), and finance partners are involved in system design
3

Installation+Commissioning
Experienced and efficient teams will develop and deliver top quality solar PV and storage systems
Major focus on system safety requirements (US standards) and project management
Our specialist partners provide expertise in system integration and utility interconnections
4

Monitoring+Maintenance
We remotely monitor your system in real time 24 hours a day
The professional O&M service ensures customer service and maintenance support through system life
Working with top component manufacturers worldwide ensures efficient support and respected warranties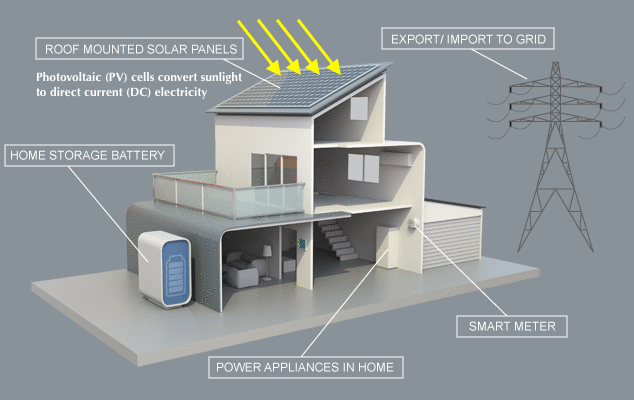 1 year after going solar at my home, I am happy to say I have reduced my electricty bill by 85%! and I have never used the generator since that day!

Ashok Shah

Director, Chui Springs Limited
Off-grid living is enjoyable, running all your requirements with solar power is amazing! Thanks to Illumina Africa for making sure the system performs as promised!

Tobias Samuels
Since the day I switched to solar, I have pumped water everyday and not paid a single shilling for KPLC or diesel to run my borehole pump! The solar works all day giving my farm continuous water supply for the crops, and excess water that we provide to the nearby communities.

Anoop Singh

Director, Akaal Produce Limited
Effecient and clean installation procedure from Illumina Africa, they make it easy to help you understand what system is required for your particular applications.

Rahil Shah

Director
Thank you for making my switch to solar water so easy! their dedicated team makes sure every problem is identified before starting the work.

Bhavanna Khanna
My experience so far has been very informative and enjoyable. The team focused on helping me understand the various system and financing options, as well as how I operate my plant now and what I plan in the future - this made it very clear for me and allowed me totally sure with going solar with them!

Sanket Shah
I am looking forward to running my house on solar with Illumina Africa! they give me great confidence!

Bill Rotich
For us, choosing Illumina was a no brainer. They exuded utter professionalism and quality with their products. The workmanship was thorough, prompt and efficient and they finished as per their promised timeline. We now have a fully functioning solar water heating system, and can enjoy hot water 24/7. Illumina are also available at all times incase of any queries we have, and their customer care is par excellence. Strongly recommended. Keep it up!

Akhshi And Bhawana Khanna

CSI insurance
Kenya, as per our conservative calculations would need just 120 square kilometers of solar panels and 0.53 square kilometers of energy storage, in order to full power the country (as per current generation and demand requirements). This is equivalent to less than 0.2% of the area of Turkana which is 68,680 square kilometers.
The sunlight we receive for just an hour is enough to generate energy for one year for the whole world.
When there's a huge solar energy spill, it's just called a 'nice day'
Unlike other energy sources, such as coal and oil whose reserves will diminish, the sun is here to stay and so is the energy we can gain from it.