RUN YOUR BUSINESS ON THE POWER OF THE SUN

Increase Efficiency
Stay competitive by drastically reducing your operational costs. Solar power can be generated at 6/= per kWh compared to 15/= per kWh from KPLC – this is a major reduction! Reduce total electricity bills by upto 90% in some cases.

Save Money

Secure your cost of power generation for the next 25 years, protect yourself against extremely high Kenya power rates, the expected increases and inflation. Enjoy a reduction in your operating costs and improve your cash flows as soon as you go solar!

Reliable Power

Commercial Energy Storage can provide backup for your most critical loads, saving on diesel costs. Additionally, Peak shaving can help lower your demand charges whilst loads shifting helps you benefit from discounted off-peak rates. We quantify the financial benefits that you are able to monetise during our sophisticated data logging process and system optimisation process.

Monitor 24/7

See your own power consumption and system performance in real time, manage operations efficiently, and know how much solar is saving you. We monitor the system 24/7, providing customer service and maintenance support throughout the system life.

Great Investment
Solar is a long term investment, it has a very attractive NPV and IRR, hence making it a smart investment for your future. Enjoy a ROI of between 20%-40%.

Be Green
Operate in a environmentally conscious way – reduce your carbon footprint, benefit from marketing your company and products as 'manufactured with 'the power of the sun'.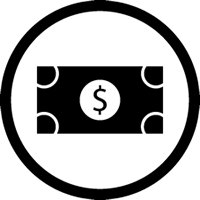 Financing
Tailored financing options will be structured for your requirements if applicable. Detailed reporting will be outline financial implications.
Solar Energy is important for industries and businesses to control and reduce their energy costs, have reliable power, and operate in a environmentally concious way. It is also a great long term for sure investment for your business. Solar benefits manufacturers, hotels and lodges, as well as hospitals, schools and shopping malls where electricity costs are high and keep going up! Payback for your solar system in 4-7 years and enjoy free power for 20 years after that! Illumina Africa ensures a seamless solar PV into your current set up, with the new solar system working together with the grid and your current generators. The type of solar PV systems designed will vary based on the application and client requirements, such as a pure grid tied system, hybrid systems, battery storage systems, all designed precisely for requirements.
Please download our Solar PV Guideline for some more information. Check out our blogs for even more detailed technical and other information.
We only require – Monthly bills (utility & generator)   –   Size of generators   –   Size of UPS/batteries – Area for solar installation   –   Detailed list of appliances and duration of usage daily (not necessary if data is logged)   –   Hours of storage back up needed – Any other customer specifications
We measure – Energy consumption using advanced equipment
We analyse – Your roof structure, your equipment/property setup, electrical configuration and any upgrades required.
We provide – System design – Aim to reduce LCOE (Levelised Cost Of Electricity). Customized proposal with various financing options – This service is free from Illumina Africa.
You enjoy & monitor – cleaner, more affordable energy
Yes, Solar grid-tied systems works seamlessly with any machinery and equipment. The system is integrated into the existing distribution line of the plant/factory (exactly how the generator would be integrated) and produces the same quality and ratings of power as the grid does. The machinery does not know where the power is coming from and does not have to be adjusted to run on solar.
Yes, you will save money/reduce costs for the % of energy consumption that happens during the solar hours of 8am – 5pm. You will generate solar energy to as low as 6 shillings per kWh instead of paying KPLC 15 shillings per kWh for that 30%-50% of consumption that happens during the solar hours. Hence saving close to 10 shillings per kWh. Our systems are designed optimally to ensure that the solar is never producing power that is wasted, thus achieving the lowest LCOE (levelised cost of electricity).
Batteries are not a must for commercial systems, mainly because a lot of consumption happens in the day that can be directly powered through solar energy. This type of system is commonly known as a grid tied solar system, meaning it works with the grid to provide a constant supply of power (the grid supplements the solar). When the grid is down the solar can still work in tandem with the generator by installing a specific component to the system.
A commercial solar system without batteries has a very attractive payback of between 4-6 years as there is no cost of batteries. This together with the benefit of 100% IDA in year 1 for manufacturers and lodges/hotels makes solar a no – brainer.
Tailored finance options will be sourced and modeled if applicable for your project, and the implications to various accounting clearly outlined for the full system life.
1 year after going solar at my home, I am happy to say I have reduced my electricty bill by 85%! and I have never used the generator since that day!

Ashok Shah

Director, Chui Springs Limited
Off-grid living is enjoyable, running all your requirements with solar power is amazing! Thanks to Illumina Africa for making sure the system performs as promised!

Tobias Samuels
Since the day I switched to solar, I have pumped water everyday and not paid a single shilling for KPLC or diesel to run my borehole pump! The solar works all day giving my farm continuous water supply for the crops, and excess water that we provide to the nearby communities.

Anoop Singh

Director, Akaal Produce Limited
Effecient and clean installation procedure from Illumina Africa, they make it easy to help you understand what system is required for your particular applications.

Rahil Shah

Director
Thank you for making my switch to solar water so easy! their dedicated team makes sure every problem is identified before starting the work.

Bhavanna Khanna
My experience so far has been very informative and enjoyable. The team focused on helping me understand the various system and financing options, as well as how I operate my plant now and what I plan in the future - this made it very clear for me and allowed me totally sure with going solar with them!

Sanket Shah
I am looking forward to running my house on solar with Illumina Africa! they give me great confidence!

Bill Rotich
For us, choosing Illumina was a no brainer. They exuded utter professionalism and quality with their products. The workmanship was thorough, prompt and efficient and they finished as per their promised timeline. We now have a fully functioning solar water heating system, and can enjoy hot water 24/7. Illumina are also available at all times incase of any queries we have, and their customer care is par excellence. Strongly recommended. Keep it up!

Akhshi And Bhawana Khanna

CSI insurance
Kenya, as per our conservative calculations would need just 120 square kilometers of solar panels and 0.53 square kilometers of energy storage, in order to full power the country (as per current generation and demand requirements). This is equivalent to less than 0.2% of the area of Turkana which is 68,680 square kilometers.
The sunlight we receive for just an hour is enough to generate energy for one year for the whole world.
When there's a huge solar energy spill, it's just called a 'nice day'
Unlike other energy sources, such as coal and oil whose reserves will diminish, the sun is here to stay and so is the energy we can gain from it.